Day 2 of the New Year... are you sticking to your resolutions so far?
I have some exciting news to share with you, starting this year off on a great note...
As you may already know, I am a huge fan of Mona Pendelton (Cupcake's Creations), and her beautiful work... so imagine my excitement when she asked me to join her design team for her brand new cha
llenge blog! Today is the launch for the CR84FN Colour Challenge, and I am so excited to be working with this group of talented ladies!
Here is the challenge board:
Aren't the inspiration pictures beautiful? Here is my card:
I just need to point out that my inks are very pale, so it is hard to tell that the border of my label is stamped in peach, and the sentiment is stamped in pink!
I can tell you that the colour stories coming your way are just stunning... so make sure you check the blog each week to play along and be inspired!
I have made a couple of changes to my blog over the holidays! I hope you like the new look - I felt it was getting a bit cluttered around here before! In an effort to minimize my post lengths, I am going to start using a supply list at the bottom of my posts, and as always - if you have any questions about how I did anything, feel free to contact me by clicking on the tab above!
I wish you all the best for the year ahead, and look forward to sharing many more projects with you all!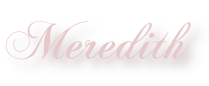 Paper: CosmoCricket, stash
Die Cuts: Spellbinders Labels 1
Pin It