I'm late! I'm late! For a very important date!
How in the heck is it January 17th already?!
Well, it turns out that it IS the 17th, which means it's time for the Waltzingmouse Monthly Blog Waltz! And today's theme is one that's popping up all over the place... Love!
You all know how I like to try to do something other than a card for these Waltzes... so today I have a couple of gift tags for you!
No, I did not just post the same picture twice... look closely, and you can see that the vintage Valentine's image on each tag is different!
I have to confess - I used stamps that aren't WMS this month... but there are more WMS than PTI, so I hope the Mice will forgive me!
I drew my inspiration from this week's CR84FN Colour Combo... you have until Friday to show us how you use this week's colours... and I can assure you that they're perfect for this month's Blog Waltz theme! Be sure to join us for your chance to win a great prize, and a shot at being a Guest Designer with us!
I made these for my two favourite Valentine girls to attach to their gifts. the embossed hearts behind the vintage images are actually a score from my dollar store - they're metal ornaments that I knew I could put to good use!
Alright... I am off to put on my dancing shoes!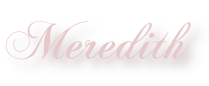 Stamps: Waltzingmouse, Papertrey Ink
Ink: Stampin Up, Versa Colour
Other: Die cuts from Papertrey Ink, Digital images from Etsy
Pin It