A lot of us in Blogland have been following Katie Renz's story for the past month. Just before Christmas, she was diagnosed with stage 4 stomach cancer. Katie has 3 young children, and is currently undergoing chemotherapy - her only option to try and fight her diagnosis.
I logged on this morning to see that there is a way that I can help, and so can you. If you head over to Jak Heath's site, you can make a 15 pound donation to Katie's medical costs, and in return, some wonderful companies have donated a ton of digital images for your use. You all know I am not crazy about digis, but there really is something for everyone's taste - and heck, who cares? This is for an amazing cause, and I'd give my $25 (once it was converted) even if I got nothing back.
When I became a mother, I became painfully aware of how lucky I am, and how lucky I have been to have my own health, as well as my children's. I realize that some day I might be in Katie's shoes, and then it would be me in need of support. I know that the least I can do is donate a few bucks in the hopes that it will aid in a victory for Katie and her three boys.
I strongly urge you to make your donation, here.
I also hope that you'll take a second to read Katie's story on her own blog, as her outlook and attitude are sure to inspire you - I have been following along since she shared her diagnosis, and almost daily I am amazed by her, and can only hope that some day, if I am ever faced with something as difficult as what she is going through, that I can take inspiration from her, and face it the way she has faced this. She truly is remarkable, and I firmly believe her attitude is going to help her beat the odds.
Now, I am going to print up some of my digis, so that I can make a card for Katie!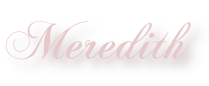 Pin It