I am having such a hard time wrapping my head around the fact that it's already the start of a New Year. Ever since I had my first daughter in 2008, time is going by at a lightening pace; add a second child to that mix, and I can hardly blink before a month has passed! This year has been quite a remarkable one for me, not only in my personal life (giving birth to my youngest last spring), but also the way I have grown so much in my craft since joining the online community, and starting this blog 9 months ago. I really don't know how it took me so long to discover the world of knowledge and resources available on the web!
As it is the New Year, I thought I would share some of my resolutions with you;
1) Send more birthday cards - on ti
me! I have a project in the works to help me with this one. And let's include anniversary cards in this one - really, I make cards constantly - it's time to share more of them!
2) Make Christmas cards and tags starting now. No more end of the year rush and panic to get these things done.
3) Organize my blog posts better. Time to start using the scheduling option to it's fullest potential and stay on top of things around here!
4) Start my youngest's scrapbook. Now that I don't have the rush of the holidays, it's time to sit down and catch up on her last 7 months - I finished her older sister's, so I can't slack off!
5) Reach for the stars, as they say - I would love to see some of my stuff published, and have decided that I need to do what it takes and try my hardest to make this a reality!
Do you have any resolutions?
I have a project to share with you before I go... I made this for my wonderful mother in law for Christmas.
Look at that gorgeous girl! I can't tell you how much she has changed in the past four months...
This is an altered canvas wall hanging that I created as an alternative to just a picture in a frame.
I love these glittery letters:
Embossing that stitching stamp helps to make it more realtistic...
I have some exciting news to share with you tomorrow, so make sure you check back!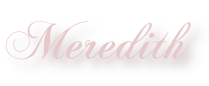 Ink: Stampin' Up, VersaMark
Other: Crocheted flower; Making Memories, Cotton Ribbon, Seam Binding, White Embossing Powder, Paper; all from stash.
Pin It