Today was the first day in weeks that I got to play in my craft room... but I don't have anything completed to share with you yet! I am working on a fun project that I hope to share with you early next week. In the meantime, I will share a project I made last fall, but never posted!
***I will warn you before we go too far that the colour in these photos is just awful... the yellow really came out very exaggerated, when in real life it was quite subtle!***
I have a friend who is originally from Edinburgh... I met her while traveling on a bus to the Glasgow airport where I was coming home from a trip visiting my mother and brother, and she was coming to enjoy time with her now husband (who is from Canada). We ended up spending hours together at the Glasgow airport, and have stayed friends ever since. We can't help ourselves - it's in our scottish blood to make friends wherever we go!
The point of this story is that when my friend welcomed her first nephew this past fall, she needed a gift that was thoughtful, a keepsake, but easy and affordable to ship. Here is what I came up with:
I had seen a project that Nichole Heady of Papertrey Ink had come up with, using Glassine bags to create a keepsake album. You can see her post here. I altered the idea enough to suit my needs, and here's how it turned out.
Here you can see where I bound my book with binder rings tied with ribbon, since I don't have a binding machine just yet!
Each bag holds a 'tag' page, but the pouch allows for a few extra keepsakes as well. Here is how the tags look when you pull them out:
Above is the front of the first tag on the book, where I left room for baby's first picture. Below is the back:
All the important info!
Here is a sample of what each month looks like:
The front states the age of little Connor, while leaving room for a favorite picture taken that month. Here is the back:
I included the age and weight, as well as things like "Favourite songs" or "Sleep habits" so that the new parents can note all the important milestones over the first year!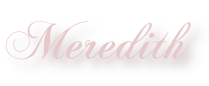 Stamps: Waltxingmouse Stamps, Papertrey Ink
Ink: Brilliance, Stampin' Up
Paper: Kraft from Papertrey Ink, others from stash
Other: Buttons, ribbon and rhinestones from stash, Spellbinders die cuts
Pin It