Whew... I tell you, this week has just completely kicked my butt. It has gone by so fast, and I have only gotten a fraction of what I wanted to do, done.
So I had to scurry into the craft room late yesterday afternoon, hoping the baby would sleep long enough, and the toddler would entertain herself long enough (Okay, I gave up and let Mickey Mouse do it for me) to quickly get a card done for this week's Festive Friday. The lesson? By committing to this segment every week, I *will* get my Christmas cards done as planned.
I used the sketch at
Card Patterns
, and flipped it on it's side. The image I used is from a DP that I cut up, and coloured with Copics. Originally it was just an etching!
No tags today, because like I've said, this week has been devoted to making baby shower invites, but next week I hope to be back on track!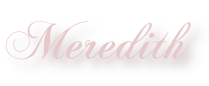 Stamps: Waltzingmouse
Ink: Distress Inks, Stampin' Up
Other: Copic Markers
Pin It