Another week, another challenge! This week's palette instantly brought Valentine's Day to mind, so I went ahead and made a card for my hubby!
I sure hit the jackpot when my local fabric store put all their buttons on half price... look at that pewter heart!
Here is this week's colour board, with scrumptious photos from A Creative Mint. And have you noticed the wonderful quotes that Mona includes in her story boards?
Hmm... I wonder why Cupid's favourite holiday came to mind?
Here is my card:
I used up some of the goods I bought on sale in March last year, and have hoarded all year since... This piece of Fancy Pants paper had the perfect quote already on it - I just had to be creative about how I cut it. I wanted some kind of embellishment to frame the sentiment to draw the eye there, but didn't have anything the right size... so I made one! I used the faux metal technique with gold embossing powder, and brushed it with silver pigment ink when I was done.
It cracked a bit at the top while I was trying to flatten it out, but I thought it just added to the vintage appeal, right?
You can check out this week's challenge here, as well as meet this week's Guest Designer. Remember, the more you play, the better your chances at being chosen as our Guest! As always, I have linked all the other lovely DT Ladies' blogs on my sidebar for you to go see their beautiful cards using this week's colours!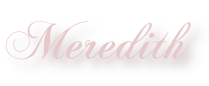 Stamps: Waltzingmouse
Ink: Brilliance, Stampin' Up
Paper: Fancy Pants
Other: Copics, Spellbinders Labels 4 Die Cuts
Pin It