The toddler is on a date with her grandmother, and the baby is napping... so *this* is what quiet sounds like...
Today I am sharing a card that combines two challenges: The Waltzingmouse Sketch Challenge, which I haven't managed to play with for a few weeks now, as well as The Shabby Tea Room's "White and Bright" challenge.
When I saw this week's sketch, I was smitten... combine it with such a fun colour challenge, and this is what you get:
I LOVE how it turned out. It came together quite quickly, as it was really just a matter of cutting out my blocks, and having a little party with my Cuttlebug folders... halfway through, I mentioned to my mother in law that I can see where quilters have their fun. I do think some stitching would have gone a LONG way on this card, but as the craft room is bulging at the seams, all my stitching is faux at the moment - and white ink on white paper just seemed a waste of time, no?
I chose Old Olive as my one colour, and added some primas in a very close shade of green:
This picture also sort of highlights how I used a shimmery white paper as my frame around the sentiment.
I LOVE interior design, and sort of took a page out of the manual by going with the idea that one colour, particularly white, doesn't have to be boring, so long as you introduce lots of texture and many shades. I think it worked!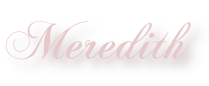 Stamps: Waltzingmouse
Ink: Stampin' Up
Other: Cuttlebug embossing folders, Prima blossoms, Papertrey Ink Dies, Cotton Lace trim.
Pin It