Happy Sunday! Can you believe it's already a week into the New Year? Time is already flying, and we've barely gotten started! I have to say, I've managed to stick to my goals and lists this week - for me, that's pretty impressive for a resolution!
Time for today's CR84FN Colour Challenge! I need to warn me readers now... if ever that is a broken link, please forgive me. As you can see, we spell colour (and favour, and neighbour... the list goes on) diffeently in Canada - so I am always likely to spell it wrong in the blog address! I'll do my best ;)
Today's pallette is quite a spring one.. refreshing, don't you think?
Here is my card:
Don't you just love that pewter heart button? My local fabric store puts all their notions on for 50% off every long weekend, so we headed over for the savings during Boxing Day week (Canadian equivalent to Black Friday, I guess?) and I loaded up on some really cool buttons. Have I mentioned that I am completely addicted to buttons?
This card is for my amazing mother-in-law - yesterday was her birthday, so we took her out for dinner and my oldest helped me make her a cake. She does SO much for us, I try very humbly to give back... I just know I fall short most of the time!
Head on over to the CR84FN blog to try out this week's challenge!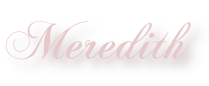 Stamps: Papertrey Ink
Ink: Tim Holtz, Stampin' Up, VersaColour
Other: Cuttlebug embossing folder, Spellbinders Die Cuts Labels 1
Pin It