Yesterday I told you about Katie, and how you could help by making a donation here, in return for some (a LOT) of great digital images.
I downloaded my images, and went straight to work - I had all kinds of other things on my to-do list yesterday, but I wanted to show my support for Katie, so I pushed everything else aside and broke out the Copics!
Fist, an image I was thrilled to see in my pack - there are so many more images than you might think at first! You all know how I feel about cherries...
How sweet is that bowl full of them?? Now - be kind... I am still very new to copics, so my colours are limited, and I am still learning to blend well... but here is a close up:
A bit rough - but I enjoyed it all the same! I also used a marker to outline the embossed edge of my die cut - a neat effect, but I have to figure out how to control the bleed...
The sentiment on the card came with this same bundle - and it's only one of many!
I also had fun with another image...
Hot air balloons seem to be everywhere right now, and I just haven't been able to break down and get one yet - so I was pretty happy to see this one!
I made this one into a mini card/oversized gift tag:
I used the same edge technique here - I really like how it turned out!
Alright, stop hanging around here - go make your donation!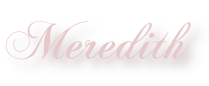 Cherry Card:
Paper: Cosmo Cricket
Stamps: Digital images from Help for Katie
Other: Copic Markers, Spellbinders Die Cuts Labels 3 & Labels 4
Hot Air Balloon Card:
Stamps: Digital images from Help for Katie
Other: Cuttlebug Embossing folder, Copic Markers, Spellbinders Die Cuts Labels 4
Pin It